Tropical north in biggest tourism boom in a decade
 latest statistics show Cairns and the tropical north region is recording its highest visitor numbers since 2007.
China, United States lead the surge
Visitor numbers to the tropical north are now at their highest level since December 2007 and just over 4% lower than the highest levels ever seen.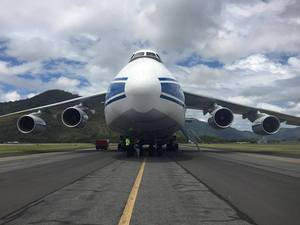 Today's release of the International Visitor Survey for the March 2016 quarter by Tourism Research Australia shows visitor numbers to the tropical north up by 11.1%, while average expenditure per visitor was up just 1.7%, in line with inflation.
The great numbers for the tropical north are largely due to the continuing strength in the Chinese market which was up 29.8% for our region, but also to very solid growth from the United States market where we saw 22.8% growth.
Japan also registered good growth, rising by 9.9%.
All this has seen the region's share of the international market gain some lost ground and at 11.7% is now at its best level since September 2013.
---
---
In fact, it's good news across the nation as the tourism sector continues to benefit from a weaker Australian dollar.
At a national level international visitor numbers were up 8.8% to a new record high of 7.07 million. Expenditure rose by 17.0% while the average expenditure per visitor was up by 7.5% to $3,559.
In Queensland strong visitor number growth was recorded with a 10.1% increase, although the expenditure data was a little weaker up 14.8% total and 4.2% average per visitor.
Nevertheless this saw the Sunshine State's share of the international market increase to 34.2%, which is at its highest level since Dec 2013.
This is an extract from a Tropic Now article written my Pete Faulkner on 1/6/2016
For daily property investment updates follow our Facebook page here.
Property Friends is a specialist Property Investment Strategist that provides solutions for people aspiring to financial independence, choices in retirement, or leaving a legacy. www.propertyfriends.com.au (03) 9758 5331
Enter your details here to get access to our white paper on How To Avoid The 7 Biggest Mistakes When Investing In Property